Looking for information and help on nonprofit board governance?
Nonprofit board governance is difficult. Little is done to prepare board members for this hard work. Good information exists on standard board duties such as fiduciary responsibility, legal obligations, selecting a CEO, etc.  But little is said about the basic reason boards exist -- governance; making sure the organization gets results for its owners. This website helps fill the information gap. It explains board governance principles and guides the application of sound nonprofit governance principles.
What you will find here
This website provides information, resources, and opinions on nonprofit board governance. You will find writings on important governance topics, my observations on board governance, practical information on how to do a better job of board governance, and guides to nonprofit board governance reference materials found elsewhere. Emphasis is placed on the policy governance model and system developed by John Carver.  However, many of the principles and ideas presented here are useful even if your board is not formally using the policy governance model.
Let's start by defining board governance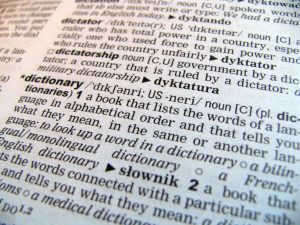 Defining board governance is a good place to start. The basic concept is simple. Here are two definitions. One is from John Carver, the creator nonprofit policy governance. The other is a definition I use in speaking to boards and groups about governance.
"The purpose of governance is to ensure, usually on behalf of others, that an organization achieves what it should achieve while avoiding those behaviors and situations that should be avoided." (John Carver)
"The board's primary job is assuring that the organization produces the results expected by its owners using acceptable means. Board governance is how the board controls the organization to provide that assurance." (Robin Gates)
Nonprofit board governance topics and resources
Following are the current website pages that address nonprofit board governance topics.

My blog posts on nonprofit board governance topics
These are my occasional blog posts on nonprofit board governance.